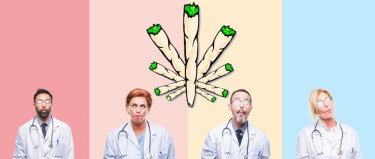 In Israel, marijuana is lawful but partly decriminalized for recreational use, thus penalty for personal use and possession of a maximum of 15 grams is typically not enforced by the authorities. Cannabis is however totally permitted for some medical uses in Israel, although it is banned for other purposes. With the rise in both medical and recreational cannabis use in the 2010s and the creation of a political party devoted exclusively to this cause, public and cross-party support for the complete decriminalization of cannabis increased. On July 19, 2018, the Knesset passed a bill for the decriminalization of cannabis, though those who support recreational marijuana use insisted that it did not accurately represent total decriminalization. On April 1, 2019, the law went into force. On June 25, 2020, the Knesset started debating new legislation that would legalize the possession of a maximum of 50 grams of cannabis.
Currently, if a citizen is caught taking cannabis in public spaces for the first or second time and has never before used cannabis, they are not subject to arrest but are instead subject to fines of 1000 NIS (about $310) for the first offense and 2000 NIS (about $620) for the second. The money from these fines goes toward programs for education and rehabilitation.
Raphael Mechoulam and Yechiel Gaoni of the Hebrew University of Jerusalem are credited with the first significant medicinal marijuana discoveries, isolating THC from cannabis in 1964 and later discovering anandamide. Israeli scientists have studied the properties and medical applications of marijuana since the 1960s. Since the 1990s, the use of medical cannabis has been legal in Israel.
According to a 2017 survey, 27% of Israelis between the years of 18 and 65 had used cannabis in the previous year, up from 8.8% in 2009. Israel now has the highest yearly cannabis usage rates in the world, trailed by Iceland and the US, which have rates of 18% and 16%, respectively.
MEDICAL CANNABIS IN ISRAEL
In 1964, Raphael Mechoulam of the Hebrew University in Jerusalem's Center for Research on Pain and Yechiel Gaoni of the Weizmann Institute was the first Israeli researcher to discover THC, the psychoactive ingredient in marijuana that gives users a high.
Since the early 1990s, Israel has legalized the use of marijuana for medical purposes, including for the treatment of post-traumatic stress disorder, Parkinson's disease, multiple sclerosis, and other chronic pain-related conditions like Parkinson's and Crohn's disease. Cannabis can be consumed orally or sublingually by oil ingestion for patients.
Tetrahydrocannabinol (THC), one of cannabis' active components, was first used by the Israeli military in 2004 as an experimental procedure for post-traumatic stress disorder (PTSD) in troops.
There were roughly 10,000 people who were officially registered and consuming medical cannabis in 2012. In Israel, eight licensed cannabis production facilities provide the drug to patients with a Ministry of Health license and a doctor's prescription for medical use, either through a corporate store or in a clinic.
While marijuana use for recreational purposes is banned in Israel, the government decriminalized it in part in 2017 by substituting fines and treatment for criminal proceedings for first-time and second-time offenders.
Since the early 1990s, those with permits issued by the Health Ministry have been able to use the substance medically to treat a few chronic conditions.
DOCTORS IN ISRAEL TRYING TO PROFIT OFF MEDICAL CANNABIS LICENSES
On Monday, police detained a group of senior physicians, including six doctors and five additional suspects, for allegedly selling illegal medical cannabis licenses online, operating from twenty different locations. The police investigation reported that the suspects advertised licenses for medical cannabis usage through different channels as well as the messaging service Telegram. Some of the accused were senior physicians qualified to grant such licenses by the Health Ministry.
After paying hundreds of shekels, customers would acquire their permit within 24 hours without having to provide a medical history or go through a checkup.
According to Eran Shefi, head of Lahav 433's cybercrime unit, "The deep cover investigation revealed a ring of doctors and traders who collaborated to illegally issue permits in return for thousands of shekels per license." With these permits, the customers could buy medical marijuana from any licensed pharmacy, he added.
The individuals were taken into custody, and then the undercover investigation was made public.
Customers also purchased license extensions and authorizations for higher dosages through the criminal network. The network is thought to have perpetrated crimes worth over NIS 17 million in total. The service was also utilized by drug dealers to obtain medical-grade cannabis, which they then resold to customers for a profit.
The perpetrators are accused of drug peddling, fraud, abuse of duty, bribery, money laundering, and tax violations, according to the police. When the suspects appear in court on Monday at the Rishon Lezion Magistrate's Court, the authorities plan to ask for an extension of their detention.
ONE OTHER COMPANY HELPED IN FALSIFYING STORIES TO OBTAIN THE ILLEGAL LICENCES
Police also found out about a company that was offering the criminal network a package of services, passing itself off as a respectable business and aiding people in abusing their legal options regarding medical cannabis.
The business offered assistance to anyone looking to purchase a license by helping them create a "cover story" they could use as a justification for advising cannabis usage and showing them how to get the required medical records.
The doctors in the company and other suspects in the case are accused of receiving and distributing bribes, breach of trust, fraudulent practices, drug trafficking and distribution, forgery under severe circumstances, and violations under the Income Tax Ordinance, as well as some other offenses.
BOTTOM LINE
Although being provided with relaxed recreational cannabis laws, a group of doctors illegally selling medical cannabis licenses hoped to make a profit from citizens and criminals alike, who aim to take advantage of the fully legal medical cannabis laws in Israel. The law on cannabis in Israel only partially decriminalized recreational cannabis but does so completely for medical cannabis, which makes getting a medical license for cannabis all the more desirable.
MORE ON ISRAELI CANNABIS, READ ON…